Skip to Main Content
It looks like you're using Internet Explorer 11 or older. This website works best with modern browsers such as the latest versions of Chrome, Firefox, Safari, and Edge. If you continue with this browser, you may see unexpected results.
NO PEACE WITHOUT JUSTICE
This online Pilgrim Library "display" includes both library and free public resources related to the history of race and racism, whiteness and privilege, race and education, and race and criminal justice. This "display" will be updated as more resources become available. You are invited to email suggestions and recommendations to library@defiance.edu.
Please note, this guide is intended to provide general information and resources about racial justice. It is not meant as an exhaustive list of anti-oppression & anti-racism initiatives and information but serves as an introduction to the larger conversations facing systemic racism and recurring acts of violence.
Search DC's JACKETsearch for Resources
Anti-Racist Reading List
Mount, J. [@jane_mount]. (2020, May 21). Ideal bookshelf 1162: Antiracism [Illustration]. Instagram. https://www.instagram.com/p/CAdw65UHtwJ/?utm_source=ig_web_copy_link
Resource Lists & Reading Lists
Anti-Racism Action Plan Guidebook from College of the Holy Cross

This guide is targeted for organizations and individuals who are just beginning their anti-racism work. It broadly focuses on racial justice. However, they have built in, and encourage, particular focus on anti-Black racism. The guide encourages users to be self-reflective and be attentive to areas of growth.
Streaming Media
Netflix: Black Lives Matter Collection
Learn more about racial injustice and the Black experience in America with this collection of films, series and documentaries.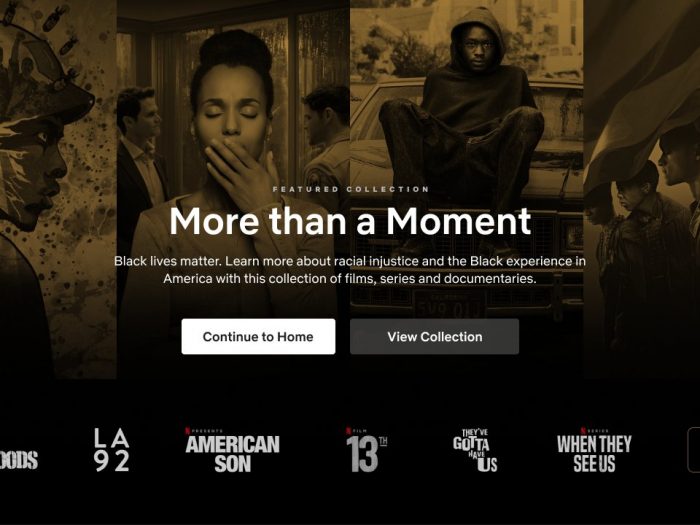 Project Implicit
Are you prejudiced? Take the implicit association test
Project Implicit is a non-profit organization and international collaborative network of researchers investigating implicit social cognition - thoughts and feelings that are largely outside of conscious awareness and control. Project Implicit is the product of a team of scientists whose research produced new ways of understanding attitudes, stereotypes and other hidden biases that influence perception, judgment, and action.
Visit the research or demonstration websites to try out some tests and learn more about the research and yourself!
Library Print Books
Between the World and Me

by

Call Number: E185.615 .C6335 2015

ISBN: 9780812993547

Publication Date: 2015-07-14

The Color of Law

by

Call Number: E185.61 .R8185 2018

ISBN: 9781631494536

Publication Date: 2018-05-01

How to Be an Antiracist

by

Call Number: E184.A1 K344 2019

ISBN: 9780525509288

Publication Date: 2019-08-13

Just Mercy

by

Call Number: KF373.S743 A3 2014

ISBN: 9780812994520

Publication Date: 2014-10-21

So You Want to Talk about Race

by

Call Number: E184.A1 O454 2019

ISBN: 9781580058827

Publication Date: 2019-09-24

Stamped from the Beginning

by

Call Number: E185.61 .K358 2017

ISBN: 9781568585987

Publication Date: 2017-08-15

Why Are All the Black Kids Sitting Together in the Cafeteria?

by

Call Number: E185.625 .T38 2017

ISBN: 9780465060689

Publication Date: 2017-09-05
Online Academic Resources
Institutionalized Racism: A Syllabus

A curated list by JSTOR Daily of academic and insightful articles to help you understand the concept of institutionalized racism.

Sage Journals: Structural Racism and Police Violence

This collection shares freely accessible articles to support researchers in future scholarship and amplify their critical work; educators as they discuss the impacts of systemic racism with students; and policymakers and advocates in their fight to make sweeping reform.

Selected Publications - Jennifer Eberhardt

A list of academic publications by Stanford Professor Jennifer Eberhardt whose specialty is psychological association between race and crime.
Wondering Where To Start?
Scaffolded Anti-Racist Resources

In this document, created by seminarians and students at Princeton Theological Seminary, you can find a scaffolded approach to approaching anti-racist learning. The goal of this resource list is to facilitate growth for white folks to become allies, and eventually accomplices for anti-racist work. These resources have been ordered in an attempt to make them more accessible. We will continue to add resources
The Difference between being "Not racist" and Antiracist (TED Talk)
Writer, researcher Ibram X. Kendi explains how being "not racist" perpetuates racism, and that becoming actively antiracist is the necessary goal. TED2020 (May 2020)
How to Deconstruct Racism One Headline at a Time (TED Talk)
Writer, activist, comedian Baratunde Thurston speaks at TED2019
The Danger of Silence (TED Talk)
Poet, educator, activist Clint Smith on silence; TED@NYC, 2014
Pilgrim Library:   
  419-783-2481     
  Click the purple "Ask Us" side tab above